Welcome to Junona!

Junona free online services: famous Junona Book of Dreams, Tarot readings, Book of Changes (I Ching readings), horoscope for month and year and so on. They are unique, useful and highly popular applications.
Our project is dedicated for love and relationships topic, improving yourself and your life. We collected a lot of interesting and valuable publications. They will help you harmonize your life using the knowledge of astrology, esotericism and psychology.
MOON CALENDAR
Moon Calendar is nice tool for everyday forecast. It works with amazing accuracy. Topic of relations is a special feature of our lunar day interpretations.

Details about current lunar day you can read visiting Moon Calendar application.
I-CHING READINGS

The I Ching, also known as the Book of Changes, is one of the oldest texts in the world. The book contains a divination system and it is still widely used for this purpose. Definitely The Book of Changes is one of the best services of Junona web site. I-Ching readings application is our pride. Since 2005 this magic tool has been used by millions of users to resolve life issues and to do correct choice.
Junona Book of Dreams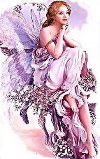 Junona Book of Dreams is a famous collection of dream interpretations. We have compound this free online service using the best dream books of respected authors. On this momen we have not translated all the sources. But this work is in the progress and we hope updating the content regulary
The rules of reality do not apply to the mysterious and fascinating world of dreams. So we think that Junona Book of Dreams will help you achieve a better understanding of your dreams. This site is dedicated to help you find the key to interpreting the meanings to your dreams. We hope that in understanding your dreams, you will gain a better perspective on life issues and clearer view on your personal relationships. And our service will be useful for this:
HOROSCOPES

Horoscope for month. These our horoscopes allow forecasting nearest future. Horoscopes for signs of the Zodiac tell about month trends in career, personal life, finance and health. Special monthly love horoscopes are for extended info about possible events in love and relationships.

Horoscope for year. These horoscopes are for long-term planning. A great tool to plan for the year. Presenting your attention Horoscope 2014 of Green Wood Horse Year:
Horoscope 2014 for signs of the Zodiac
Love horoscope 2014
Eastern horoscope 2014
Astrological forecast 2014
Horoscope of favorable and unfavorable periods of the year
Taro forecast etc.
ADVERTISMENT